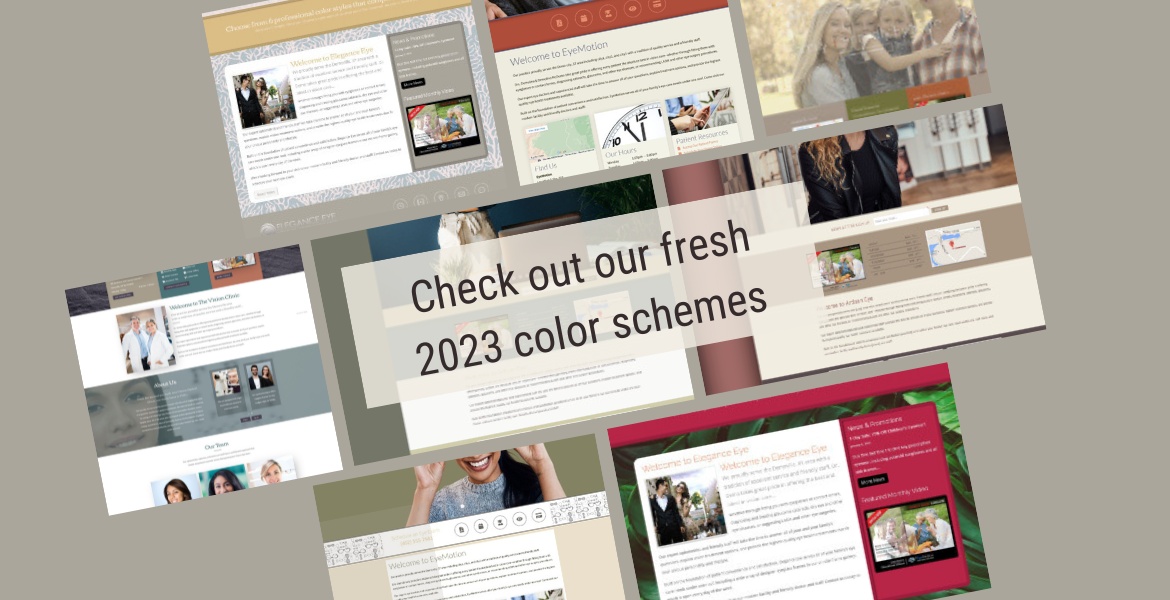 2023 is a year of fresh organic and bright color palettes, and EyeMotion decided to get in on the fun!
Are you ready for a website refresh? Want to make your website match your beautiful, new office colors? Then check out our 2023 color palette choices! Click on any of the images below to interact with the design in the colors of your choice.
Clarity Design 2023 Colors
Scenic Design 2023 Colors
Elegance Design 2023 Colors
Vision Design 2023 Colors
Also, if you would like a custom color scheme to match your office branding, we can accomodate you. Let us know the look you are going for--pictures of your office and marketing materials are a great place to start.
Contact
Julie
(
This email address is being protected from spambots. You need JavaScript enabled to view it.
or 866.595.1476 ext.3)
or
Stephanie
(
This email address is being protected from spambots. You need JavaScript enabled to view it.
or 866.595.1476 ext.2) with any questions on a redesign or on a brand new website. We'd love to talk to you!